2025 Makeup Trends: The Evolution of Color and Texture
Idea Tag文章分類: 視覺, 觸覺, 配方, 顏色
2025 Makeup Trends: The Evolution of Color and Texture
As reported by Circana, in Q1 of 2023, makeup emerged as the most rapidly expanding category within the beauty industry. It dominated both the luxury and mass markets, accounting for nearly a third of the quarter's total beauty sales revenue. This trend aligns seamlessly with the "Lipstick Index" phenomenon and the "treat mindset." Specifically, in the luxury makeup segment, lip products witnessed a robust 43% growth. Notably, sales of higher-end designer brands surged at an even more accelerated pace.
With the remarkable growth witnessed in Q1 2023, the lip product market has fully rebounded in the post-pandemic era. Consumers are now venturing into a diverse range of textures and finishes, seeking innovative lip product experiences.
1. Plum Berry Palette
As we usher in 2025, the primary hue for the spring-summer season will be the rich Plum Berry. This shade evokes a saturated and juicy sensation, reminiscent of the flavors of Crane Berry Juice and Crimson. For morning occasions, this hue offers a radiant and shimmering effect. By evening, its matte finish promises a long-lasting and more pronounced appearance. In terms of texture, we recommend the soft matte, glossy balm, and velvet matte, all of which offer a soft and velvety tactile experience.
Shade:

Rich Plum Berry
Saturated and juicy sensation
Reminiscent of Crane Berry Juice and Crimson

Effect:

Morning: Radiant and shimmering
Evening: Matte with long-lasting and pronounced appearance

Texture:

Soft matte
Glossy balm
Velvet matte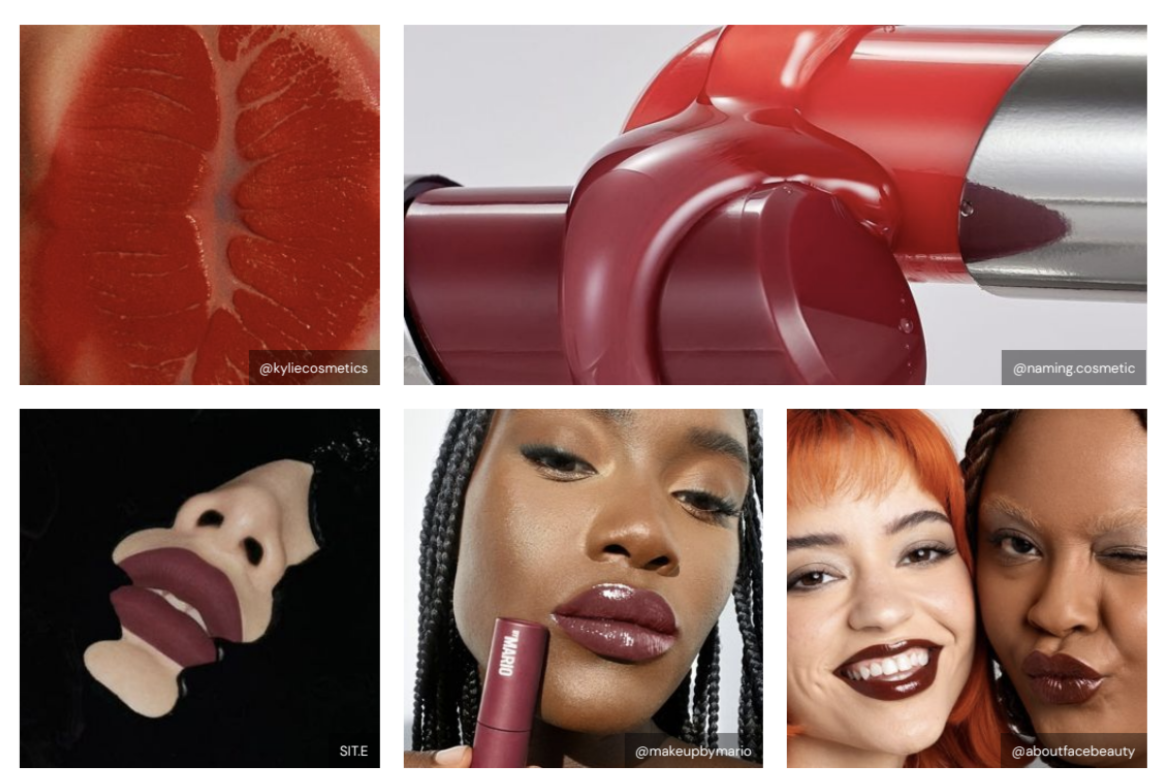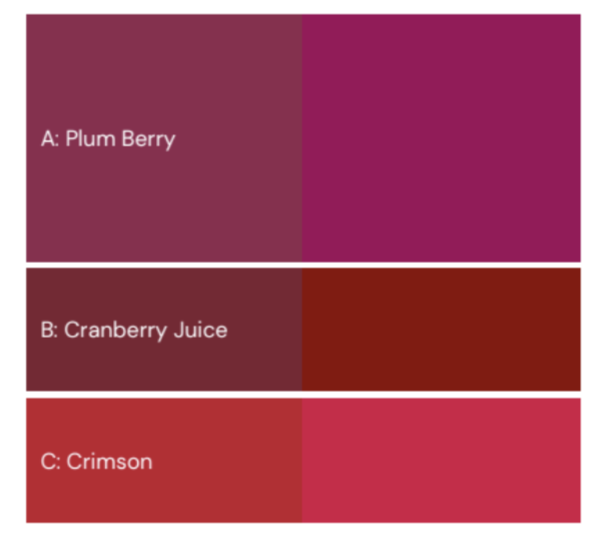 ---
2. Sunset Coral Palette
Sunset Coral is the star shade of this season, radiating profound warmth and optimism. For morning use, gloss and crayon formulations can perfectly showcase its luminous characteristics; while in the evening, a satin finish accentuates the warmth and brightness of this hue. Regarding texture and feel, we advise selecting nourishing textures with a sheen while maintaining comfort and a lightweight sensation on the lips.
Shade:

Luminous Sunset Coral
Radiates profound warmth and optimism

Effect:

Morning: Glossy finish with gloss and crayon
Evening: Warm and bright with satin finish

Texture:

Nourishing with a sheen
Comfortable and lightweight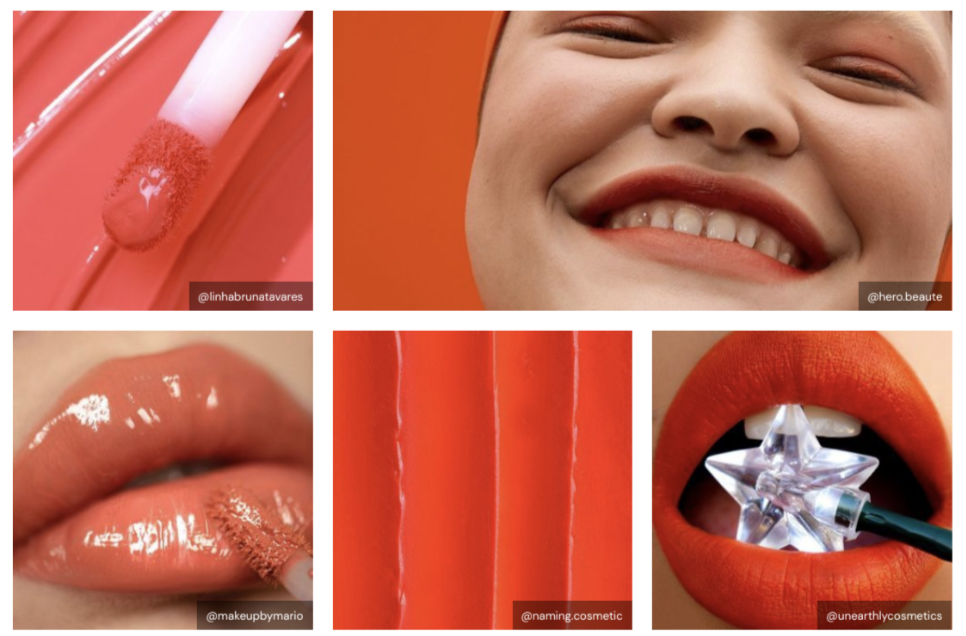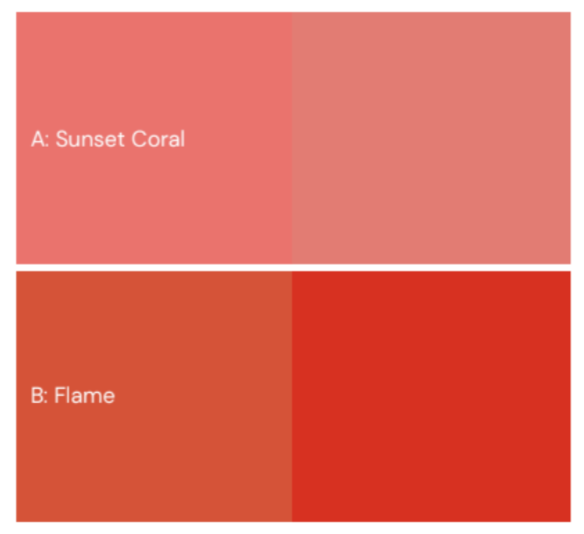 ---
3. AI Metaverse Pastel
With the advancement of AI technology and the rise of the metaverse, we've chosen the futuristic pastels as our primary hue. This shade especially complements finishes of shine, satin, and soft matte, enhancing the overall sensory experience.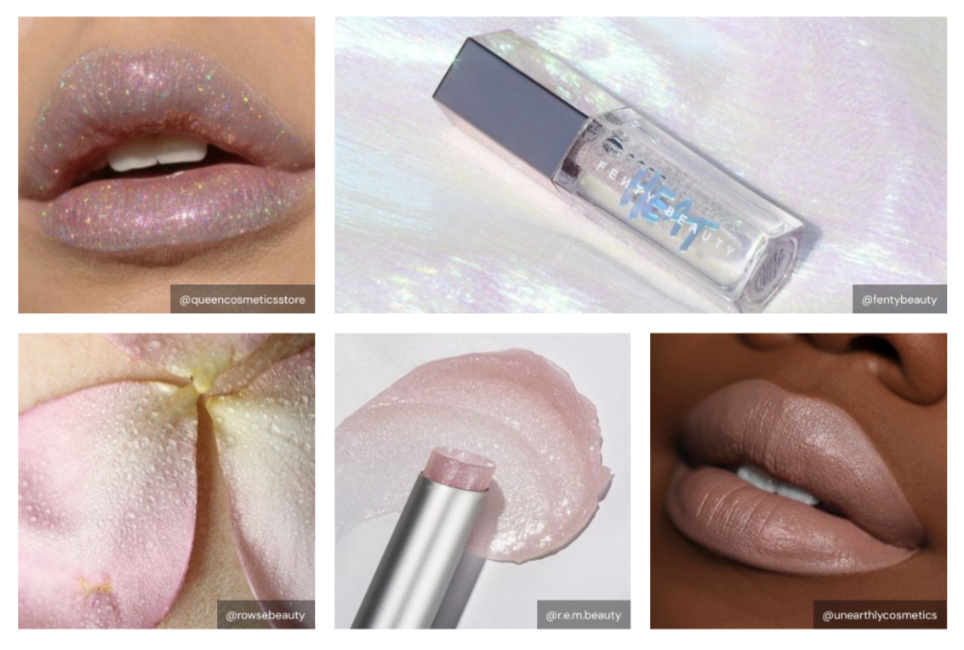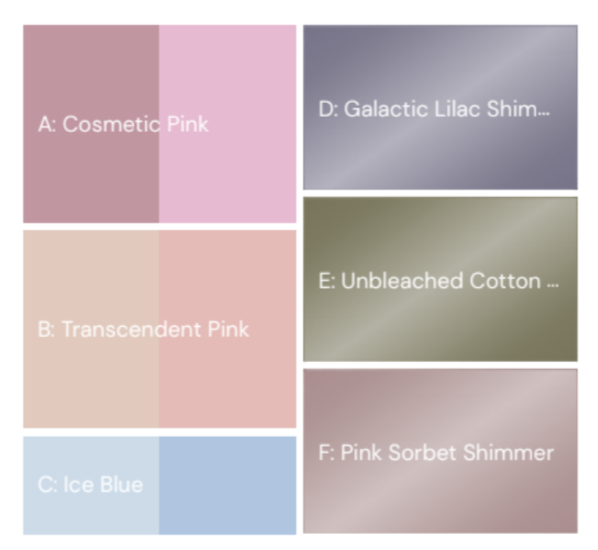 Action Plan:
In response to the rising trends in the lip product market, TJ Enterprise will unveil the "Lip Collections" in September 2024. This collection will feature 5 finishes, 10 unique textures, 3 functionalities, and a curated selection of 20 classic and trend-setting shades.
We will be procuring formula kits to meticulously select the best textures.
Discussions on color schemes will be initiated, followed by order placements and market expansion strategies to best cater to our esteemed clientele.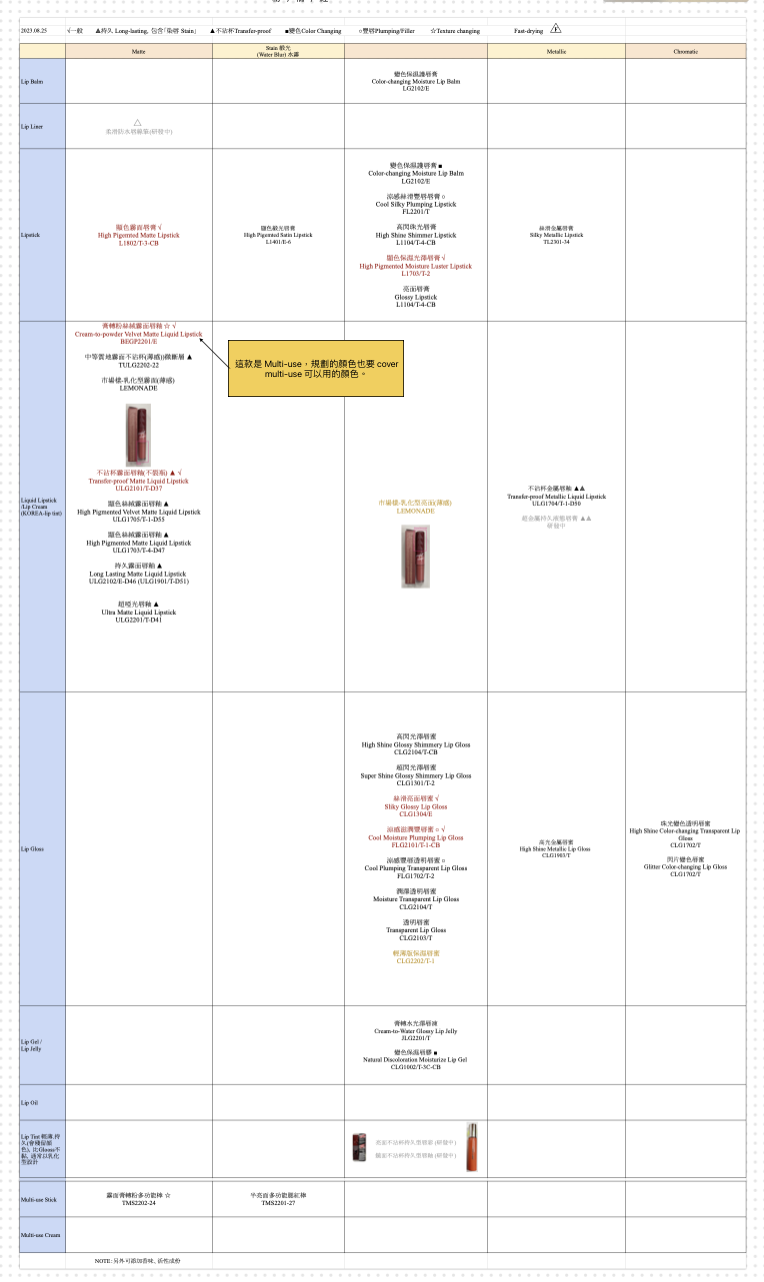 ---
| | |
| --- | --- |
| Soft Rhythm Roman Pillars Style Matte Lipstick | Soft Rhythm Shimmer Liquid Face Luminizer |
| | |
| Soft Rhythm Roman Pillars Style Matte Lipstick | Soft Rhythm Shimmer Liquid Face Luminizer |
| --- | --- |
| | |
開發產品推薦:
Soft Rhythm Roman Pillars Style Matte Lipstick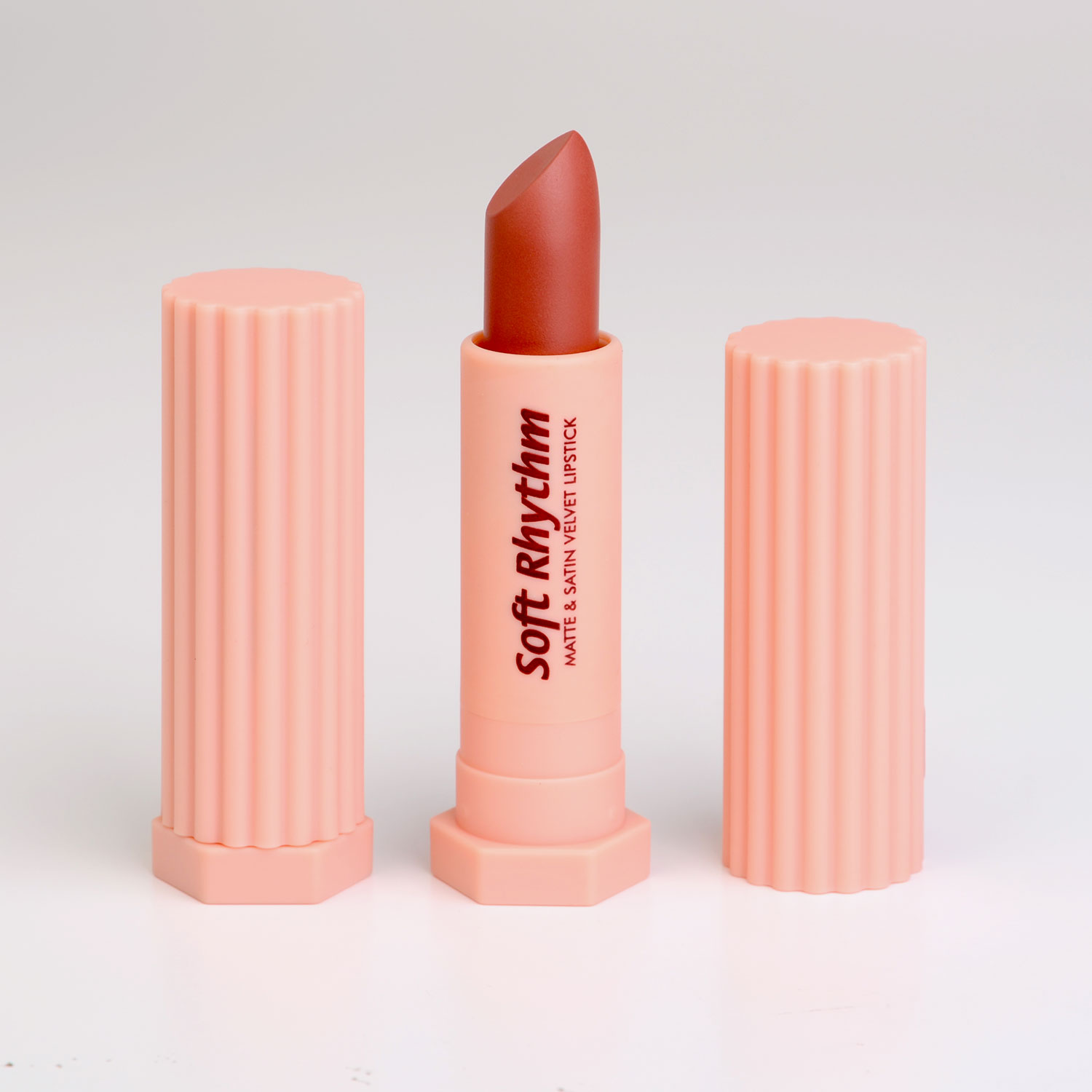 Soft Rhythm Shimmer Liquid Face Luminizer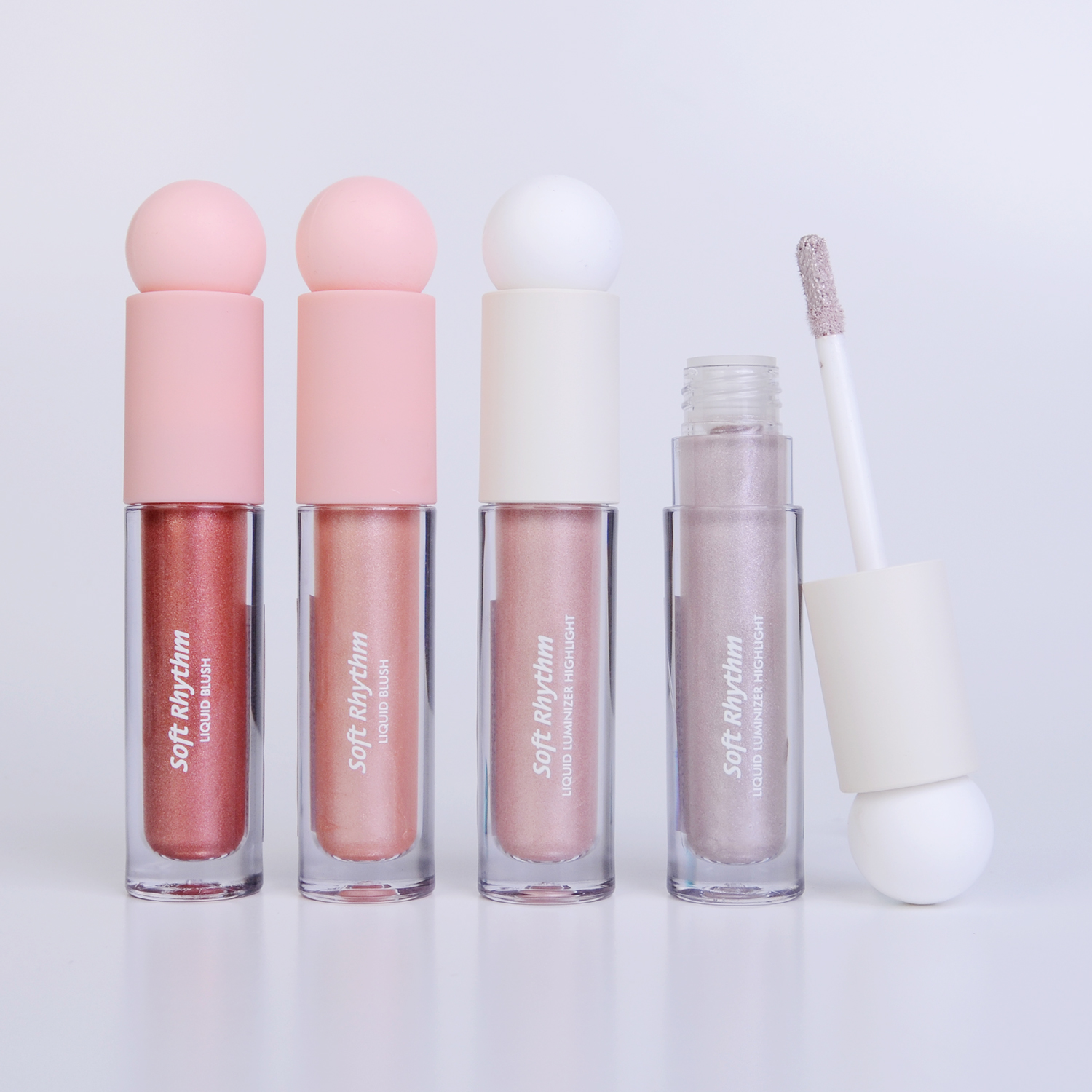 TJ Enterprise推出了Creamy matte、並且利用特殊油脂與臘的完美組合,完整將高顯色的配方製做出來。plum berry的色調、soft的質地,會是下個季度的流行產品。
---